Classes
Abbott Associates providing the steps to your future through education.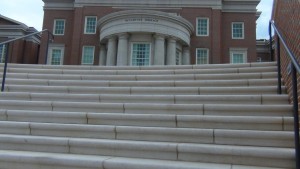 Education must support the three knowledge area of Design, Metrics, and Management. These are accomplished using engineering and metrics with a foundation of principles and science.
We supporting the three knowledge areas with a variety of delivery methods:
Live face to face classes at your location
Anytime anywhere streaming video classes and topics
Coaching
Engineering and Analysis
Why you should choose our education:
Learn the Latest Call Methods in a live Face to Face setting at your location: Abbott Associates has pioneered the application of science to a field (the call Center Industry) that all too often relies solely on "soft skills." Our classes are on a solid foundation of principles, science, and the latest methods that we developed.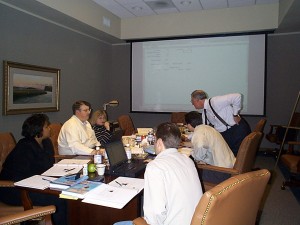 Learn from the Best James Abbott has made a career out of taking technical topics and explaining them so that "the rest of us" can understand. James learned early on that even the best methods are useless unless they are delivered in a fashion that allows their swift and effective implementation. Inspired by the great Southern tradition of storytelling, James uses anecdotes about Grandma's biscuits and a visit to the grocery store to explain scientific concepts like queuing theory and reporting metrics.
We are the leader in developing new call center and help desk techniques so the clarity of explanation in our classes will lead you to improvements you could not expect before you attended the classes.
Our comprehensive approach and teaching methods will give you the tools you need to make your facility one of best in the industry. Learn to be the best in the business by investing in your future and preparing for your next assignment.
Our classes are the best because we develop the latest techniques for the call center and help desk industry. Read James Abbott's books if you want to find out about the techniques.
Take metrics and design classes together for the optimal learning experience.