Cameron Abbott
Cameron Abbott Director of Operational Management and Continuity – Cameron has been a member of the Abbott Associates team for six years. Cameron is a charismatic motivator of people who has a passion and vision for new and creative business developments. Cameron's talents were recognized early when he was selected the outstanding business student of his college graduation class. He was then selected and graduated from Traveler's Insurance Company's leadership team and then became their youngest ever manager.
Cameron skills in talent i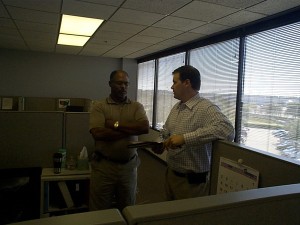 dentification and cultivation have been demonstrated as both a recruiter and manager. Cameron has developed strategies for rapid training of the tactical workforce. His skills to both teach and manage effective operation have been demonstrated in companies of all sizes. Because of his management skills and charisma, he has been used by clients to run their operation.
Cameron also possesses proficient project manager skills demonstrated in large project coming in both under budget and on time.